As you know, WordPress offers its users excellent templates that are at your disposal so that you can create websites, blogs, virtual stores, news portals and much more, leaving them with an incredible layout. But do you know which are the fastest free and paid WordPress themes?
Nowadays having a fast website is more than a must, even more so after the arrival of Google's algorithm, Web Vitals, complying with it is your only option. The speed and loading time will only help to improve your site even more.
So, as you know, our interest here is always to help you, so for you to be able to improve your positioning in searches and boost the loading time of your pages, we have prepared for you a list of the best free and paid fastest WordPress themes for you. to use.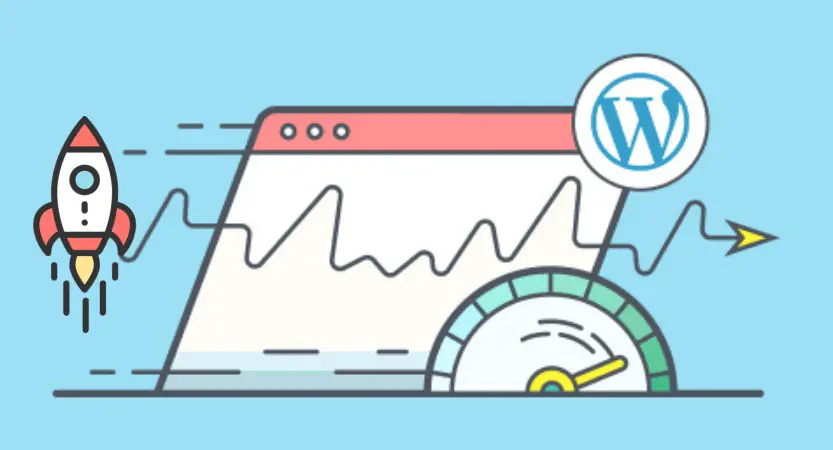 Advantages of having a fast WordPress website:
If we talk about Seo and positioning of keywords in the organic search results, then know that the speed of the site is among one of the most important factors according to Google itself has already mentioned.
And once again they confirm that with the explosion of mobile devices reduced loading times are even more important as searches from mobile devices only grow.
A fast website offers visiting users a great experience, which will help to reduce your rejection rate if it is high, and in the case of virtual stores, speed will certainly improve conversion rates, quick pages, shopping cart too, sale made.
Fast and free WordPress themes:
Here is a list of the main features and resources of free and very fast WordPress templates for you to use, here is the list:
Astra:
O astra It's practically the fastest free WordPress theme today, it has 1 million downloads, it's very well rated. On GTMetrix it loaded in 1.4 seconds scoring 98%. Only 8 HTTP requests, and a page size of 43.6KB. We believe that these numbers and data clearly explain the reason for its speed.
In PageSpeed Insights, it performed great on both mobile and desktop, scoring 99 and with its speed index of just 2.8 seconds. In addition to being very fast, it is also super responsive.
Snow:
O Snow It is a fast and multipurpose WordPress template, it scored 98% on GTMetrix and with a load time of only 1 second, the full page size was 32.4 KB, which makes it very fast and light.
And the same obtained in PageSpeed Insights 100 on mobile and 100 also on the computer, and a speed of just 1.8 seconds, probably one of the fastest themes in our entire list.
OceanWP:
O OceanWP it's very fast and free, it's also multipurpose and has been fully optimized for speed, it integrates seamlessly with WooCommerce with amazing native features.
On GTMetrix its total load time was 1.6 seconds, with a score of 95%, and its page size is 200 KB. Even though the page is a bit large compared to others, we can consider this topic quickly. His PageSpeed test performed very similarly for both mobile and desktop devices, his speed was 95.
Twenty Twenty:
When you install WordPress for the 1st time on your hosting, the Twenty Twenty It is one of 3 default themes that comes with application activation. He is not very attractive, let's say, but in terms of speed he wins by far from many.
On GTMetrix it got an overall score of 94%, loading in 1.9 seconds, and its page size is 273KB. In PageSpeed Insights it reached 79. It easily integrates with the block editor, so you can also create landing pages.
Hello Elementor:
This is likely to be one of the fastest free WordPress themes out there, the Hello Elementor it is extremely lightweight, and its page size is a mere 21 KB. Very used by those who like to create websites with Elementor, as they integrate perfectly well.
It loads in just 0.9 seconds and reaches 99% in GTMetrix, in Google's PageSpeed its note is 100, its version for mobile devices leaves nothing to be desired with a speed of 2.1 seconds. We cannot fail to mention that it also integrates very well with WooCommerce.
Writee:
Very fast especially for blogs in general, the Writee showed in the GTMetrix tool that its total page has 182 KB, sending 16 HTTP requests, it loads in just 1.6 seconds, receiving a note of 97%.
While in Google's PageSpeed, its score was 89, presenting a speed index of almost 4 seconds, but the interaction is 2.8 seconds, which until then is considered fast. It also offers several font options and also buttons for sharing on social media.
Sydney:
In addition to being free and great for niche business sites, sydney weighs just under 90 KB, and loads in just 1.1 seconds as noted by GTMetrix. In Speed Insights its score was 95, loading in 3.4 seconds. Responsive on all devices.
It also has integration with the Elementor page builder, and it also makes available to its users more than 600 types of Google fonts, not to mention its header that can be fixed and also sliding if you prefer.
Airi:
To finish off our list of free fast WordPress themes, the Airi it's super fast, it's also multi purpose, in GTMetrix its score was 97% with a total page load time of 1.6 seconds. What we can consider quite fast, since the size of its page is practically 300 KB.
On mobile, its performance is 85 according to PageSpeed, and its speed was 4.1 seconds, so compared to the other themes in this list, you will see that it is the slowest. But its total interactivity is 3.3 seconds, which is very good. It also easily integrates with WooCommerce plugins and also Elementor.
Fast and Paid WordPress Themes:
If you have any resources to invest in a faster and paid WordPress theme, know that there are several options for them too, Premium templates offer their users much more tools, most of them already native, that help a lot in customization, and that many these features are sometimes not available in free themes.
Also check out our list of fast and paid WordPress themes to use in your projects, follow the list:
GeneratePress:
If you don't know the GeneratePress it is practically the fastest paid WordPress theme of the present time, buying its license that can be annual or lifetime you will already have many pre-made templates to be able to import and start creating your projects in an agile way.
Fully compatible with WooCommerce, it offers many customization options for any online store, it also supports written languages (RTL).
Bimber:
O bimber is fully optimized for speed, its developer programmed it with already minified CSS, not to mention JavaScript, which makes its overall size very small. Its integration with plugins is quite interesting, as it only loads the necessary plugin during a request.
It already comes with approximately 20 sites already pre-ready, which will speed up the creation process, it has compatibility with several caching plugins so that its speed is even better. And we cannot fail to mention its Lazy Loading for images and videos which is excellent.
Zakra:
O Zakra in addition to being a super fast WordPress theme, it has the main highlight for offering its users 30 presentations of Premium web sites, all ready to be imported, not to mention that it is also multipurpose, and also provides several tools for its performance .
It also offers many advanced features in its customization, including dropdown menus, mobile menu customization, and many different header options.
Division:
With over 700,000 downloads and a 5/5 rating division is considered by many to be the best multipurpose theme out there fully built for speed and performance. Super responsive and a super builder with drag and drop function is included.
The power of customization is the strongest point of this template, among its features are more than 40 different elements for you to include on your website, from CTA buttons, sliders, forms and other features. And we cannot fail to mention that they provide approximately 100 ready-made themes and more than 800 different types of layouts.
Customize:
O Customize it is definitely a fast paid WordPress theme that probably beats the others on the list, super lightweight, great for SEO, it was made with the best in programming. Its interface is extremely simple to use, allowing you to easily customize the theme from the header to the footer.
It is also multipurpose, being fully integrable with virtually all currently existing page builders, and it also provides many ready-made themes for you to use and speed up your projects.
Page Builder Framework:
Totally minimalist, the Page Builder Framework it is fully optimized for speed, its total page size is less than 50KB, and the same is 100% responsive on any and all devices.
It offers many performance settings, it also offers child theme generator, it is fully compatible with many page builders with drag and drop function. It's fast, it also integrates with WooCommerce, and it's ready to be translated with language plugins.
Hestia Pro:
O hestia pro it is also a fast paid WordPress theme, its code has been highly optimized to make it as lightweight as possible, fully compatible with code minification and cache plugins, which make it even faster.
Any beginner can easily create a website with this theme, as in addition to being very intuitive it is also compatible with many drag and drop builders. When you buy a license you get great support.
The7:
O The7 it is also a very fast paid WordPress template with a sensational customization capacity, very responsive as a theme should be, and fully optimized for Seo, which will help in the positioning of your content in search results.
It easily integrates with several page builders that will make your tasks even more agile. When purchasing a license, you'll have more than 60 website templates already practically ready, just choose the one you like the most.
All mentioned themes, both free and paid (Premium) have been tested on speed test tools what are they:
PageSpeedInsights;
GTMetrix;
Pingdom;
web.dev.
Tips on how to make your site faster:
Now that you know what the fastest free and paid WordPress themes are, we've prepared some tips for you to apply and make your projects even faster: check it out:
Always choose a good website hosting, use a Vps or Dedicated server;
Always use a CDN (Content Delivery Network) network;
Optimize your images;
Compress HTML, CSS and JavaScript files;
Reduce as much as possible the URL redirects;
Make use of some caching plugin;
Eliminate unused plugins.
Conclusion:
As you've seen, the number of free and paid WordPress themes is quite large, just choose one that best suits your needs and type of project and start creating, and just to recap, here's the link again:
Astra;
Snow;
OceanWP;
Twenty Twenty;
Hello Elementor;
Writee;
Sydney;
Airi;
GeneratePress;
Bimber;
Zakra;
Divide;
Customize;
Page Builder Framework;
Hestia Pro;
The7.
That's it, we're done here, we hope you enjoyed our relationship and that it is useful for you, make a good choice and success?