Making use of the best free image banks is very useful for anyone who has a website or blog, or who uses a lot of social media on the internet. You can use these free platforms whenever you need excellent quality images that are copyright free.
The vast majority of people usually use Google photos to use in their posts or even on social networks. Which can cause future problems for you, because on Google you have no way of knowing if an image is copyrighted or not, or if it is protected by law.
And another very important detail, using Google images is not cool, as many of them are of poor quality, and can make your content look bad. And that's not what you want right? You've no doubt heard the old adage (a good picture is worth a 1000 words), and yes, it's true.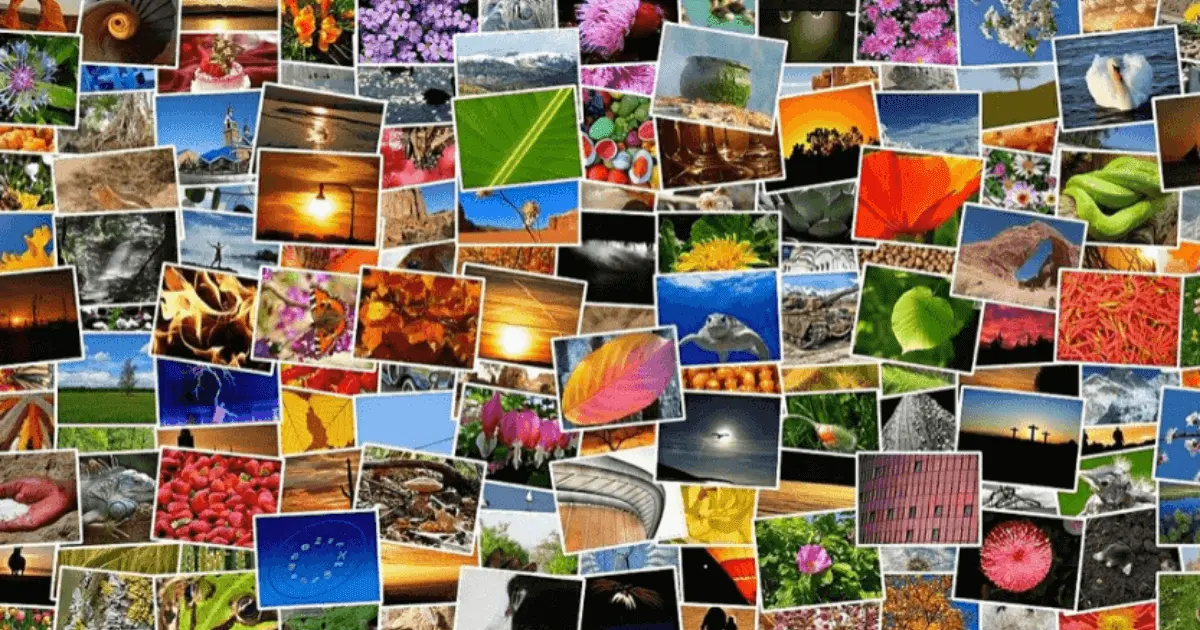 Today we are in the era where content is King, so if you want to get ahead of your competitors using great quality images that are attractive is essential. Over time, they and videos have become key ingredients for many companies and even Freelancers to stand out on the web.
So if you want to stand out from the crowd, using free stools is a must have. In this article today, you will find out what it is, where it comes from, and the importance of using the best ones.
How did they come about?
The first image banks emerged in 1920, where at that time photo agencies excluded images and photos that in turn would no longer be used in commercial photo sessions. So those photographs that were left over were offered for other projects.
But only in the year 1980, when many advertising agencies appeared, then the demand for photos began to increase. But at that time, photography sessions were very expensive and also very labor intensive. And so with that, in order to reduce costs, marketing companies started to create their own catalogues.
Time passed and companies saw that they could make money by selling photo royalties to other people. And it was then that the great professional photographers of the time saw the excellent opportunity by betting on this market. And that's exactly how the first online image banks appeared.
How important is it to use professional quality images?
This is a very easy question to answer, data collected by HubSpot on the use of images in various digital marketing strategies revealed that:
On the social network Twitter, posts with photos get 150% much more retweets than posts without;
Over 80% of social media marketers use compelling visuals on social media;
Publications on Facebook with an image are responsible for achieving much more engagement from its users;
Internet users pay much more attention to them than to texts.
And it doesn't stop there, articles and blog posts that have 1 image every 80 or 100 words get nearly twice as many shares on social media.
For these reasons mentioned, have no doubt that using professional images is an excellent way to get better results on the internet.
Because in addition to being able to transmit much more professionalism, you will also be able to engage users who arrive in your content much more. And of course that's what you want right? That's why you have no more excuses for not using a free bank in your online projects.
But when should I use it?
You will need to use a free bank every time you publish a new post on your blog, this will make your blog much more attractive to your visitors. They are also a great alternative to get away from Google's photographs, as we mentioned above, many are copyrighted.
You should also use them when posting on your social networks, use them on Facebook, Instagran, Twitter and Pinterest too. And also in the new social networks, they are already there. They are professionals and have made their publications much richer and more attractive.
So now that you know what they are, how they came about, and why it's important to use them and when you should use them, it's time to find out which ones are the best, here's the link:
Knowing the best free image banks:
There are many of them on the internet, both paid and free. But as the intention here is always to help you, so in this article today we will only show you the ones that are free ok. In addition, all that are mentioned in this list are copyright free. Let's go to them:
Pixabay:
At the Pixabay which we consider one of the best around, you'll find images of all kinds, illustrations, vectors, and even free videos to use wherever you want.
It is very complete and provides images of very high quality. They are divided by categories, by size and you can search in Portuguese and also in English. Very difficult not to find what you want here.
freeimages:
O FreeImages It has an incredible collection that keeps growing, here they are also separated by categories, but you can also search by keyword.
All of them available can be used both for commercial, artistic and even recreational purposes, and to download them, you just need to complete a brief registration.
freepik:
O freepik It's super simple and practical and already has over 1.5 million high quality images and 100% for free.
In addition to providing photos, they also provide free vectors for those who want to venture out with graphic programs such as Adobe. When you click on the photo, you will be able to access its license, then just download it to your computer.
Morguefile:
O Morguefile It has a clean and very practical design, the images available on this site are of excellent quality. Here you can choose your favorite images with different styles and download without having to register on the site.
It also has a search field to facilitate the search and thus find what you want faster.
Flickr:
O Flickr it's practically a community of photographers, we don't know if you know, but several photographers share their photos of their work 100% for free. That's why Flickr could be great for you.
Just carry out an advanced search using the filter to be able to find only works that have a Creative Commons license. To facilitate your advanced search access here. That way you will only find licensed content.
RGBStock:
O rgbstock was prepared by illustrators and also by photographers, has very high resolution photos. To find what you are looking for, use keywords and also filter by categories, and to download it you need to register quickly.
Dreamstime:
O Dreamstime It is the one that receives the highest number of daily hits from visitors, simply because it has no less than almost 10 million images.
Most of them available on this site are free, but some are paid. But that doesn't mean you shouldn't ignore this powerful free photo bank. Use the search engine to find what you want and also use the category filters.
Free Digital Photos:
O Free Digital Photos makes available to its users several galleries, both divided and categorized with different themes. The vast majority of its images are produced by digital artists, illustrators and photographers, and for that reason they are of excellent quality.
O freerangestock It's free, but for you to be able to download the images you need to make a quick registration on the site beforehand.
freerangestock:
The images made available by this bank are of excellent quality, and another great advantage is that you can download as many photos as you want on the same day, as the quantity is unlimited.
Stock Up:
O stock up it doesn't need registration for you to be able to download the images to your pc, it works as if it were a search engine, for example: you search for the word or term you want and it shows you the results. Your photos are beautiful, high quality for you to use wherever you want.
Unsplash:
O unsplash it provides amazing photos for you to use on your blogs and websites, and is also highly recommended for use on Facebook. The coolest thing is that here you will find thousands of photographs of nature and incredible places.
It is often used to use in posts with those motivational phrases that we always see on social networks.
Pexels:
O Pexels it also does not require registration so that you can download the images to your computer, they are of very high resolution, ideal for you to carry out your manipulations.
The cool thing about this site is that they also make videos available for you to download and use anywhere, and the videos are also copyright free.
Stockvault:
O Stockvault it also has many pictures of nature, providing incredible photographs, but the site is all in English. For this reason, use the Google translator to carry out your searches until you find the photo you want so much.
To download, just click on the desired image, but if you don't want to download it right away, you can choose to like the photo and it will be added to your list of favorites on the platform.
Iso Republic:
O iso republic it's extremely simple to use, and you can use the photos wherever you want. Search for keywords and also search for the various categories they provide. You will definitely find what you are looking for. And we don't even need to mention that the quality is great.
A, and they also have a bank of free videos for you to download.
Kaboom Pics:
Unlike all the banks presented so far, the kaboom pics lets you even search for the colors you want. And you can also search using keywords, modules and even the position of the photos (horizontal or vertical). It offers very high quality images and is very simple to use.
Shutterstock:
So after presenting you with the 15 best free image banks on the internet, we could not under any circumstances leave Shutterstock out, but let it be clear, it is paid.
O Shutterstock is the best of all, not because it is paid, but because it makes available more than 125 million files in different formats, which are:
Images;
Videos;
Songs:
Vectors.
Everything is very well divided into more than 29 different categories, so it's much easier to find what you're looking for. It is certainly the largest image bank on the entire planet. All of them, videos, music and vectors are of the highest quality.
It, in turn, is widely used by large agencies that need many types of files in different formats to serve their clients. Currently, Shutterstock has more than 312,504,684 million copyright-free images in its collection, and approximately 1,521,673 million new photos are added every week.
Shutterstock offers different types of plans, from annual to prepaid plans.
Optimize your images:
Here's an excellent tip for you, because it's no use using good images without knowing how to optimize them. Making them lighter, but maintaining their quality is fundamental even for the Seo of your websites and blogs. That's why we'll give you some tips on how to do this in simple steps, which are:
Use an image compressor to reduce the file size, our recommendation is that you use TinyPNG. It will compress them making them much lighter;
If you use WordPress, which we also recommend, then try to use images in the format webp. They are state-of-the-art formats that will even help speed up your site;
Always before uploading a photo to your content, rename it with the main keyword of the article, as this will help search engines;
Also add an alternative text to them, that way you will be informing the Google robot what that file is about. And to do this if you use WordPress, just click on the image, then click on the editor's pencil, go to the advanced option and just fill in the alternative text.
These are simple tips to apply and that you should always apply to your content.
Conclusion:
Using high quality images is extremely important to engage and capture the attention of your target audience, this will only help you to achieve better results, whether with your blogs, websites or social networks. So now that you know the best free image banks, how they came about, and what importance they have for your business on the internet.
What you have to do now is use and abuse them, and thus make your content much richer and more attractive to generate clicks, comments, shares and, of course, more customers.
We're done here, we hope you enjoyed this article today, and that it was useful for you. See you later and success always?