Finding images is one of the functions of the largest search engine in the world, and it does it with excellence, so using Google Images Search you will find the best images, photos, various figures, icons and much more in seconds.
Their image bank is full of visual information, and you can even apply all the filters and search only for files that interest you.
So if you want to know how to search for images using the search tool they make available to their users, it's time to reveal to you what it really offers.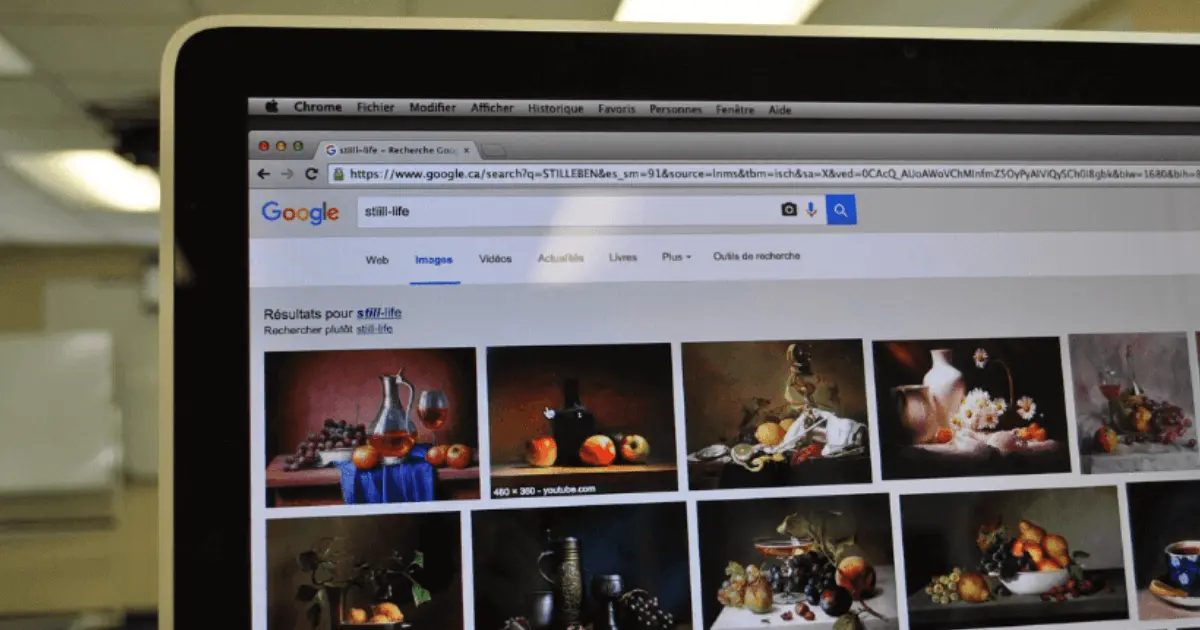 It is so powerful that it is capable of locating images from texts, this amazing tool is fully capable of efficiently finding any and all visual files you need. In it you can search using various filters and thus choose colors, image sizes, dates and other functions.
And know that the search for images is really becoming a true trend on the web, especially for those looking for services or products. Another reason to use Google Images in your online business.
As mentioned by Gartner, by the year 2021 companies that adapt their blogs, websites and online stores for visual search will achieve much more revenue.
For this reason, we decided to write this article where we will explain everything about how Google Images Search works and how it can help leverage your business. So let's get down to business!
Learn how Google Images works:
Google Images Search is part of one of the search engines of the largest search engine on the planet, which in turn allows you to quickly search for images. It also uses text and voice searches to search for images and find them, its great differential is that it allows reverse calling.
This is an amazing feature as this way you can easily use a photo from their stock image and at the same time find many better and similar ones.
And the categories of object recognition, facial recognition, optical, QR Codes, among many others, are also part of this huge market. And the Google is of course among the biggest players, making its image library available to everyone, being a worldwide service.
The search engine is also standing out among the categories of augmented reality, Google Lens. For this reason, what matters most is trying to understand that this technology for recognizing images is already leading a gigantic visual transformation on the internet.
After all, in recent times people are producing tons of images and videos. And of course we need ways to be able to identify and find this content on the web.
How to search images on Google?
If you really want to find great images on Google Images, then first of all you'll have to understand how the tool works best. Check out right now how they work both on the computer and on the cell phone.
Performing image searches on the computer:
Here you will have 4 different options to do your search, which are:
Dragging and dropping an image;
Uploading the photo;
Use a url;
And right-click on the image.
Find out how each of them works:
Dragging and dropping an image: this option is very simple, just drag the file that is on your computer and drop it on top of the search box.
Searching by image upload: It's also very simple, just go to the image searches page. So when the window opens, just choose the option to send an image;
Searching for an image Url: very similar to the previous way, after clicking on the camera, select the option to paste Url. And if the photo is hosted on the internet, just copy and paste the Url to perform the search.
Clicking with the right mouse button: if you are more interested in a certain image, then just click on it with the right button and then search.
Don't forget that in this last mentioned option, you don't need to save the image on your pc and you don't need its url either. Because in a second, a new window will open revealing all the information about the image you searched for.
How to search for images using a smartphone:
If you are also interested in using this feature on your smartphone, know that the process works through the Chrome application. Even on iOS or Android, you will first do the search by its textual description, only after this step will you be able to do the reverse search.
And when you find the one you were looking for, then open it and select the Google Lens option, it will be located at the top. The application will do a quick analysis and find results very similar to it.
And as an alternative, you also have many unofficial Apps that send photos and images straight from your smartphone's gallery to the search engine's gallery. Even with your cell phone, you also have the option to search for other images similar to others that you have already found.
Just tap it lightly and keep it pressed, then choose the option: "Search image on Google". And the last option to search for images on your cell phone is going directly to the device's gallery.
And to do that, open the image and then select the Google Lens option that will appear at the bottom. So he will be doing the same search, but bringing similar results of photos he has already searched for.
Advanced Search:
Your search can be even better if you use the advanced options, because in case you didn't know, there are several ways to search for images. And if during a search you are not satisfied with the results, then click on the "Tools" option and you will be able to choose to carry out new searches using other criteria.
Find out which filters are currently available:
Images by color:
The color tabs will allow you to choose from different colors, such as:
Colorful;
Black and white;
Any color;
Transparent (images with a transparent background);
Different colors, among others.
The transparent option is great for locating images without a background if you are creating a design piece. In turn, the option to search by color uses standard recognition, so it can find images where the color that was chosen is more predominant.
But a lot of people don't know about this feature, maybe because it's not so connected with Google, which is Google Art Pallette. This tool is part of Google Arts & Culture, and it will allow you to be able to select 5 colors and discover beautiful works of art using this palette.
Images by size:
Already in this tab you can find any size or even icons, large, medium and small sizes. If you are looking for an image that will be used for printing, the best option in your case is the large size.
But if you need a cleaner and lighter one, the medium size will be enough. And you can also apply filters by selecting the "Greater than. This way you will be able to define the minimum size of them, which are:
400x300;
640x480;
800x600;
1024x768;
2 MP (1600 x 1200);
4 MP (2272 x 1704).
And if you can't find what you need, just use the "Exact Size" option. Enter desired height and width and you're done. Remembering the size is in pixels.
Searching images by type:
The other tab of the tool is for searches by "Type", here you will find several options, such as:
Faces;
Photos;
Any type;
Linear drawings;
Clip arts;
Animation;
And more.
This way finding high resolution photos, Gifs and even illustrations is even simpler. Recommended that the "Usage Rights" tab will allow you to search for copyright free images that are free for you to use. So if you are looking for free image banks and you can't find it, you already know where to look.
Search images by dates and periods:
In the "Time" tab, you will find all the necessary functions to search for an image according to its date and even the period (date it was published on the website or blog for the first time).
You will then opt for the following searches:
Last 24 hours;
Any date;
Last week;
Last month;
On the last year;
Custom range.
In the custom range search you can select the exact date option to search for images. If you are looking for photos and images or old news, just make use of this tool.
Why your site should appear in image search results:
Knowing how to search the world's largest library of images will even contribute to your SEO, as your projects on the internet, such as websites and blogs, need to adapt to this new phase.
In this way, you begin to understand much better this new behavior of web users, and what are its real consequences for the universe of Digital Marketing. Nowadays, the United States performs a lot of this type of image search, with more than 1/4 of the searches.
We will now see the advantages of also appearing in image searches.
Accelerates and improves positioning:
You should always apply good SEO techniques to your website images, that way you will be able to increase traffic much faster. thus improving your positioning.
Because of this, never upload an image or a file to your site without renaming the file first, so create a good caption and make a description in the Alt of it.
Note that when doing a search by image, Google will give priority to showing results with rectangular photos, this is simply because they resemble the pattern of the videos. Another very valid tip is, always use lightweight images, as they load faster.
And we cannot fail to point out that image searches have better returns than text searches, thus increasing your chances of getting more visits even more.
Improve and grow traffic:
Since Google removed the option to "View Image" from the search, which was in 2018. Then a survey carried out shortly afterwards proved that the traffic coming from images had increased significantly.
In fact, the main interest of the search engine was to eliminate their use and thus be able to help users find sites that are really useful and interesting.
In this way, contrary to being able to see the complete image in a new window, today's user first has to visit the site in order to have access to the original file.
And the tool also added the warning for all users stating: "Some images may contain and be subject to copyright." And this is really very good, because that way our images can attract visitors as if they were keywords in the texts.
It appears in the search results for texts:
Moz has created a serps analysis analysis graph, in which the images already correspond to 20% of all searches. Just observe, pay attention when you do a search for some visual file, such as a product. The tendency is for the search engine to show you results right on the first page.
This feature is excellent, and also very useful when you want to increase the visualization of products, services, and any type of visual content.
Much more access to content:
Many do not know that accessibility is a very important ranking factor for Google, which in turn rewards websites, blogs, and virtual stores that manage to serve the greatest number of people.
There is a great effort to improve the social inclusion of people with some type of disability, such as hearing and visual impairments, on the internet.
That's why in the case of images it's always good to include the caption and also add the alternative description to it. All this facilitates the reading of audio description tools.
Best user experience:
You may not even believe it, and you might be thinking that this traffic source is not so relevant to you. Know that well-optimized images improve user experience in all aspects.
Because when you use the right images, like:
Attractive Images;
Responsive;
Light Images;
And images that matter.
Then you will be rewarded for always following best practices. And to differentiate yourself from the competition, use memes together with images, montages and others to enrich the content and thus be able to differentiate yourself from your competition.
This way your content is much more quality and thus also improves your positioning in the results of organic searches.
Better informed images:
This feature is part of one of the latest updates made available by the platform to further improve the product views feature.
When you set up the structured data of your products on your pages, then you can take advantage of this other more advanced search feature.
And if you have an online store, you'll be able to make much more information about your products available to Google users, including reviews and pricing.
Why use Google Images Search?
The platform offers several possibilities in its tool, if you think more about the visual side and you will see that it is completely natural to start a search starting with the image. People are increasingly using these resources in their searches.
Just to give you an idea, niches like fashion for example. Practically 85% of all its consumers give priority to visual information.
Not to mention that 36% of all respondents have also used visual searches online, and that 59% of them prefer visual information over textual information in any product segment.
If you stop and think that in terms of internet marketing and sales conversion, image searches are very promising. Because they provide an excellent experience for users. And it doesn't stop there, artificial intelligence will still make image search tools even more advanced.
Find related images using reverse image search:
Reverse search is certainly one of the most interesting tools, as it returns similar images in a few seconds. Using it you will be able to find information about any existing object on the planet, just by uploading the file.
That, in turn, the unknown ceased to exist in visual environments, because nowadays any and all images can be named and identified.
You can use this feature to identify an artist, for example, or find out more details about a particular product. And also to find similar ideals and even find out if someone is using your photos. Reverse search is great for looking and finding sizes and certain resolutions of an image.
At the same time that you are uploading the image, the tool already specifies all its dimensions. It also offers options containing other formats and shows a search related to the text.
Doing reverse searches with Google Lens:
Surely you want a more advanced search, right? Then the Google Lens it is innovation in visual searches, as already mentioned in a previous topic. It will allow you to use your smartphone's camera to search for data about physical objects on the internet.
Just point the device at the environment you are in, and the program analyzes the entire scenario, showing results based on artificial intelligence and augmented reality.
Thousands of people are already using Lens to search for products, texts, books, media in general, including barcodes. If you already use Android Oreo, know that there is a feature available in the Google Assistant.
The Tec Mundo blog announced in May 2019 when the new Google Lens filters arrived. And the news divided the service into 5 types:
Text: just point to any text and copy the entire content;
Translate: automatically translate texts by pointing the cell phone camera, which will be translated in seconds by Google Translate;
Auto: point to any object and discover all its details;
Dining: learn all about dishes and menus pointing to them, see all reviews and reviews including information about the restaurant;
Shopping: find amazing deals on products by pointing the camera at products and barcodes.
And don't think that Google is the pioneer, because the Pinterest Lens already foresaw all the success of image searches. Pinterest's tool works the same way, just point the camera at an object or scenery to find amazing ideas within the platform.
And it can be used by the official app, which is available on PlayStore and iOS for download. This is certainly an incredible future for image searches, and one that will make searches even better.
Start doing image searches:
So now you can and should immediately start testing all these features and further improve the results of your image searches.
Knowing and understanding how to search by image is a big plus for anyone who wants to follow trends in visual searches. That will surely revolutionize the web.
The world's largest search engine is of course leading the way with changes and all improvements to further improve the user experience. For this reason, never stop testing and using Google Images, as it is always full of news.
Any and all updates to tools and algorithms are an indicator of things to come, especially for SEO. And there are several indications that everything indicates that this internet universe will be increasingly visual.
Conclusion:
If you're interested in learning how to find high-quality images more advanced in Google Images Search, then now you're super ready for this.
Always do your homework as explained here in the article, and get the most out of the tool as you can, we can guarantee that the results will surprise you.
These exercises will also help you to have a certain notion of the evolution of all the artificial intelligence of this powerful search engine.
Surely you never imagined that you would point your smartphone camera at a bottle of Whiskey and immediately receive reviews about it. And all automatically.
Or that it would be possible to point to a dress and with that to be able to find several photos of actresses wearing similar clothes, and stores where you can buy it at that very moment.
We believe you were also unaware of the potential of this feature and Google Lens. Use them and you will see. And all of this is still just the beginning, a lot is coming!
We already use visual search, and it's only growing and increasing our visits, so we're taking all that growth very seriously.
That's it, we finished another article, we hope you liked it, and that it really is useful for you. Staying here, hug and success?