Nowadays many people already know how to make money with blog. How about getting into this and starting to make money too? Of course, this process takes time, as nothing happens overnight, but it's not impossible and there are many ways to profit from them on the web.
For this reason we decided to write this article where we will reveal how to make money with blogs, and in this content we will approach a simple step by step for you to apply.
Let's start by choosing the niche, we'll also talk about how to choose a domain name, and also how to hire good hosting. And then of course we'll go straight to the main subject which is what interests you, prepared, so let's go!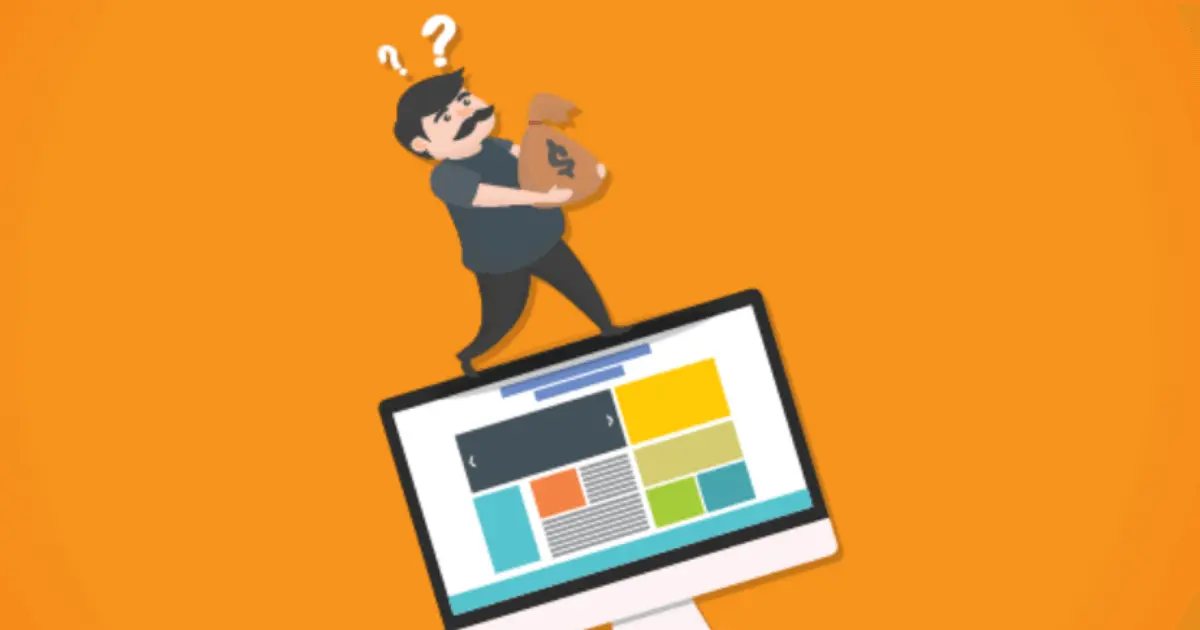 Choosing a niche:
So since you are determined to learn how to profit from blogging on the internet, then your first step and the most important of all in our opinion is to choose a niche.
It is extremely important to focus on a specific subject, because that way you will already have a clear target to aim at. Users will be able to find your blog on search engines like Google, Bing, Yahoo and others.
And they can also find it on social media through shares, but in turn they will only consume your content if it's really good.
For this reason, it is very important to focus on a single niche, so you will avoid writing about all kinds of subjects. Which can even disperse your visitors.
This way, your audience will already have in mind what they will find on your blog, and they will certainly continue to visit it frequently and will even recommend it to other people.
In this way, your visitors began to share your content on social networks, which in turn is great, as it will greatly increase your volume of traffic (visitors). If you still have doubts about the niche you want to work in, then we have prepared a short list with 3 tips to guide you, they are:
Always try to choose a niche on a subject that you like and have more affinity with, so you will never run out of ideas;
Know your audience and learn the ideal format for how you will communicate with your audience;
Be absolutely sure that there is a large market for the niche you have chosen, as the idea is for it to grow and last for many, many years.
Knowing how to make the perfect choice of niche will make all the difference. And that's exactly what will make you earn real money.
Choosing a domain name:
Now that you've learned how to pick a good niche, it's time to make your domain name choice. This is what defining the identity of your blog's address on the web will do. As if it were your company name. Always try to choose a domain name that is fully connected to the niche you have chosen, for example:
If you chose to create a craft blog, then make this very clear in the domain name, showing people that it really is a craft site, such as: artesacriativo.com.br.
We go beyond that to guide you better, register and buy a domain that has your keyword, as this will help you achieve better positioning in search engines.
A, and always try to choose a short name, which people can remember more easily. Avoid using numbers and hyphens and always preferably for extensions ending in .com.br or .com. There are several domain registrars on the internet, do a search and you will definitely find a good registrar.
Choosing a hosting:
Niche chosen, domain purchased and registered, so now it's time to choose a good web hosting company that is reliable and won't let you down.
Hosting is what will make all your content live for your visitors, so the recommendation is for you to choose a hosting provider that offers at least the following requirements below:
Support 24 hours a day, 7 days a week, either via chat, phone or email;
She has to provide daily backups for the safety of her files;
Uptime 99.9% (this is how long it stays in the air without crashing);
SSL (security certificate) is that padlock that appears before your domain name. This gives more security to your visitors and also to search engines, and makes the site safe.
Currently there are several hosting companies, so just do a search on the internet and find one that offers all these features mentioned.
Creating the blog:
Defined niche, registered domain and contracted hosting, so now it's time to create your blog and turn it into a real way to earn money.
Now you need to choose the platform you are going to use to build the same, there are many of them out there, but none compares to the WordPress platform.
When it comes to blogging, then the WordPress CMS (content management system) is the best in the world for this task. In addition to being simple and practical to use, it offers many features, such as:
Themes: you can choose 1 among thousands of WordPress templates that the platform offers to set up your blog;
Plugins: in addition to wonderful themes, it also offers thousands of plugins to make it even better. You plugins are add-ons that will further improve performance and add features in clicks;
Backup plugins: backup plugins make your site even more secure;
Among many other features.
The vast majority of themes and plugins made available by the platform are free, so our recommendation is that you use WordPress.
What to do to earn money with blog?
There are many ways to profit from them, so we've prepared a series of tips for you, let's get to them:
Create amazing content:
Your first step now that you've set up your blog is to start create high quality content and start posting frequently on it.
This is the best way to get your readers to become more and more engaged with your content. But keep in mind that it cannot be just any type of content, it has to be quality content. Here are some tips on how to create high-quality content:
Always look for inspiration: do a good research on your competitors, and see what kind of content they create and do better than them;
Content format: test your content and see which is performing better, try to use flashy titles and well-crafted articles;
Visual content: feed your articles with quality images that can be easily found in free stock images and also insert videos. Because that gets people's attention a lot;
Always well-structured content: never write too long paragraphs, this tires the reader. And watch out for spelling mistakes. That doesn't like it either, and you can use online spell checkers to fix that;
Proofreading: Always do a thorough proofreading before publishing your content, read what you've written aloud and see if it all makes sense.
Always interact with your readers:
Who will really decide if your blog is good and better than your competitor's is the reader, he will be the thermometer to measure it in this case. It is precisely for this simple reason that you have to focus and try to make your visitors feel at home while consuming your content.
There are two ways to generate interaction with your readers, and both are very simple to apply, which are:
Power of action: always invite your readers to leave a comment on your article, this is your opportunity to respond to his comment by solving the problem he presented in the comment;
Opinionated articles: very likely that many of your visitors will disagree with your opinion. So this will also make it possible for him to comment and there to start a healthier open discussion on the subject. This is an excellent way to increase engagement.
Use SEO strategies to generate organic traffic:
if you really want make money on the internet with your blog, then you need to generate traffic (visits) to your blog. The more qualified traffic you get, the more you earn.
There are many ways to generate traffic on the internet, but the best of them all without a doubt is to apply seo techniques and position your articles in the search results made by users.
Seo is (Search Engime Optimization or Optimized Organic Searches). It consists of a series of techniques and strategies to make your content appear in the search results of search engines listed in the first positions.
Google has a very advanced algorithm that evaluates all websites, and it decides who will be on the first page or not.
They never reveal what these algorithms are and how they work, but there are some factors already proven by many Webmasters that can help you to better position your content, they are:
Content quality:
The better your content is, the more chances it will have to be well positioned. Taking into account the size of the article in terms of number of words, size of sentences and paragraphs.
Website performance:
It is already more than proven that the speed of the site is indeed a ranking factor, because the faster it loads, the better the user experience will be.
Not to mention the images that must also be optimized for search engines. Nowadays using images in Webp format is the best solution for this.
Keywords:
Another factor related to positioning is the density of keywords, so using words that have a good search volume will help a lot. To find them you can use several keyword planners, such as:
Google Keyword Planner;
Ubersuggest;
KWFinder;
LongTailPro;
Semrush;
Between others.
Also try to use long-tail keywords, as this will bring faster traffic to your site, as they are less competitive.
Structured website:
Always try to have a well-structured website to help search engines crawl it more easily, always use a sitemap and also robots.txt.
Backlinks:
Use linkbuilding techniques on your blog, both internal linking between articles and external linking, which are links coming from other domains that point to yours.
Search engines see this with good eyes because backlinks help to pass relevance and authority to your site and can improve its positioning in search results.
Paid Ads:
If you think that using SEO techniques is not for you, or it is taking too long to boost your posts, because Seo is a long-term strategy.
So what's left for you is to boost your traffic with Sponsored Ads (Paid Ads). And for that you will need to create PPC (Pay Per Click or Cost Per Click – CPC) campaigns.
This type of campaign will definitely bring hundreds of thousands of people to your blog, allowing you to earn money faster.
In this type of campaign you only pay when the visitor clicks on your ad. You can create a paid ad campaign right now on different platforms and in a matter of minutes your content will already be receiving visits.
All you have to do is choose a platform to create your ads, register on it and start advertising. Below we have made a list of some platforms that you can use:
Google Ads: it's the old Google Adwords, it's the platform for google ads, so just choose the keywords related to your niche or product that trigger your ads when the user does the search and your blog will be at the top;
Bing Ads: Bing Ads is Microsoft's advertising platform. When advertising on this platform it will be shown in the following search engines: Bing, Yahoo and Aol;
Facebook Ads: with no less than 130 million active users in Brazil alone, create a good advertising strategy facebook marketing and turn this social network into another source of traffic.
Instagram Ads: in Brazil the Instagram currently has 66 million active users, and for that reason this social media cannot be ignored.
So now that you know what you need to do, which is to create high quality content, structure your blog, interact with your readers and generate a lot of traffic, let's get to what really matters, which is making money with it.
How to make money blogging with programmatic media:
In the previous topics, two ways of how to get quality traffic were mentioned: organic traffic (Seo) and paid traffic (PPC). Now we will address a way for you to profit through programmatic media.
Did you find the name complicated or never heard of it? Programmatic media is more common than you might think, and I'm sure you've come across it many times while visiting other sites on the internet.
It is nothing more than inserting blocks of ads in banner formats within the content of your articles, these ads are from Google Adsense, which is a program by Google itself for monetizing content.
Perhaps it is one of the most popular ways to monetize a blog, as it is a simple and very practical method, as Google itself will take care of the entire process for you.
From the insertion of ad banners or ad blocks as they are known to the billing process, which is in dollars. That's right you will receive in dollar. You can be paid in two ways using Adsense, which are:
PPC – CPC: cost per click, is when a visitor clicks on a banner within an article. Then you receive a small commission in cents on the dollar. The more clicks you receive the better;
CPM: cost per thousand, is the cost per thousand impressions on each ad unit (banner) inserted in your content. Even if the visitor does not click on the ad, then you are also compensated with a small dollar commission.
Creating your free Google Adsense account:
Make your free registration on the website of google adsense, fill in your email which has to be a G-mail and insert the url of your website or blog;
After that, insert the verification code between the tags It is (header) on every page of your site where you want to display ads. If you have difficulties with coding and use WordPress, just install the Insert Headers and Footers plugin. Then go to settings, find the plugin, enter the code and save. Ready verification code entered;
Now all you have to do is wait for your approval, normally the process is very quick, taking just a few days, and you will be notified via email;
With it approved, then it's time to finish filling in your personal data within your Adsense panel. Full name, address, telephone, CPF or CNPJ if you have created a legal account, finally all your data;
Start creating and inserting ad banners on your website, go to the ads tab, select new block, choose the size and type, ask to create it, an HTML code is generated, you just have to copy and place it in the desired location that the ad block appears;
To insert ads faster you can install the Ad Inserter plugin, after installed just configure it and it will insert the ads for you;
Google Adsense automatic ads, recently the platform innovated by launching an automatic ads format. To use them is very simple, just insert a single Adsense code in the It is (header) of the site and that's it. In a few days it will automatically distribute the banners for you.
Now you're ready to earn money by monetizing your traffic with programmatic media ads. So, as your banners receive clicks or impressions, the values will be accumulated within your panel and you will be able to follow everything in real time.
Important notes: when your balance reaches $10 dollars, the payment tab will be released for you to fill in your bank details. And the PIN code will also be sent to your address. This will serve to confirm your address, so fill it in correctly.
It is recommended that you use a digital bank to receive your income, as the fees are much lower than conventional banks. Some recommended benches:
Online Shipping;
Banco Rendimento;
Banco Inter.
In both mentioned banks, registration is free and does not require any consultation with SPC or Serasa. The platform releases the payment when you manage to reach $100 dollars. So stay calm, always work with the intention of increasing your traffic by always creating more content.
Sponsored posts:
If you already have a good amount of traffic, then surely a lot of people like business people have contacted you wanting to propose business. This is also an excellent way to earn money and should not be discarded.
It is very simple to understand how it works, you will be paid by the contractor, which in this case can be a company to post articles. But you must be wondering. But what did they get out of it? The answer is quite simple, as this type of article is strategically created to help them get a lot more customers.
They can be in the form of posts with new products, reviews, even sales, among others. Who will write the articles will depend on the agreement with the contractor, so if they want you to create the content, our recommendation is that you charge a little more for the sponsored post.
We did a step by step so you can better understand how to use sponsored posts and make money using this business model.
Analysis and performance report:
So if you expect business owners or companies to pay for sponsored posts, logically they will want to know details about your blog.
For this reason, periodically make an updated report with its metrics, such as: number of daily and monthly visits, bounce rate, visits per page, among other data.
Offering your services:
At first, we recommend that you offer your services to local companies, this will increase your chances of getting more customers and making money faster.
So prepare an excellent online portfolio to present to potential contractors. Once you get local customers start looking for big companies. But never forget that the niches have to be compatible.
Negotiating prices:
Another tip is to use your website metrics report to stipulate an amount to be charged. And also try to base yourself on your degree of specialization. Take into account your effort and dedication to build your blog, from design to content creation.
Publishing sponsored posts:
Be very careful before publishing a sponsored article, as in many countries the law requires you to declare that you are making a sponsored post. And always match the style of the article with the sponsored post contractor.
Sponsored content is a great option to earn money, but on the other hand, doing it too often can decrease your traffic. For this reason, do it in moderation.
Affiliate Marketing:
Affiliate marketing is nothing new in Brazil, it has been around for many years and is probably the most common way to earn money on the internet.
He in turn even looks a little like sponsored posts. In this case, you will write an article in which you will be benefiting a company or a producer (person who creates products).
Another difference is in the form of remuneration, in affiliate marketing you receive commissions generated from the affiliate links that you will place in strategic places in your article. So if the visitor clicked on the link and made the purchase, the commission is yours, but if he just clicks and does not buy, you will not receive anything for it.
The commissions offered by affiliate marketing platforms are the best on the market, and for that reason you should learn more about the affiliate market.
A very important detail that we cannot fail to mention is that you must choose products on affiliate platforms that are in the same niche as yours. A way to not leave your visitors confused.
And also try to use a WordPress plugin to measure clicks on links, so you'll know if your visitors are actually clicking on links. Our recommendation is to use the Shortlinks by Pretty Links plugin.
Nowadays there are several digital platforms with affiliate programs with great products (both physical and digital products). Besides being a way to monetize your traffic, it's also a great way to earn money from home.
Discover Some Affiliate Program Digital Platforms:
Hotmart;
Eduzz;
Monetize;
Awin;
Lomadee;
ActionPay;
c2cpanetwork
Web Affiliates;
Amazon Affiliates.
Working from home as an affiliate is a great way for you to earn a lot of money from your blog. But for this you need to plan, study and dedicate yourself.
Conclusion:
So, as you can see, there are several different ways to make money with a blog, you can test them all and see which one you like best or gives you the best financial return.
And if you prefer, you can also make a different blog with different niches for each of the strategies presented here, which were:
Programmatic Media: Monetize your content with Google Adsense ads;
Sponsored Posts: Post customer posts or your own content featuring third-party products or services;
Affiliate Marketing: Promote digital platform products in your content in exchange for excellent commissions on sales.
So now that you're more prepared, it's time to plan and get your hands dirty. That's it, we hope this brief tutorial has helped you in some way, that's it. See you later, and success in your online business?